MC12 Opened and Issues of Response to COVID-19 and Food Security Become Core of Negotiations
Time:2022/06/20 BJT
1. Key concerns
On June 12, World Trade Organization (WTO) held the 12th Ministerial Conference (MC12) in Geneva, Switzerland, and ministers and representatives from countries (regions) engaged in intense discussions and negotiations. On13 June (the second day of the Conference), members participated in dedicated thematic sessions on the WTO response to COVID-19, including the IP response to the pandemic, and trade and food security. Members agreed that agreements are within reach and expressed their commitment to make one final effort to bridge the remaining gaps.
First, Director-General (DG) Ngozi Okonjo-Iweala expressed her thanks and expectations to participating members. The DG thanked members for participating in good spirit in the first two days of MC12 but acknowledged that delegations will still have to work hard across all areas to achieve tangible results.
After that, the participating members first exchanged opinions and discussed the response to the pandemic. The DG noted the broad convergence on the Draft Ministerial Declaration on the WTO response to the COVID-19 pandemic and preparedness for future pandemics and on the need to resolve the five outstanding brackets, indicating areas still under discussion, in the Agreement on Trade-Related Aspects of Intellectual Property Rights (TRIPS) waiver decision. The DG welcomed the efforts and agreement reached by the members in this regard and called on all parties to continue their efforts to reach an early agreement.
Participating representatives also conducted in-depth exchanges on food security.
The DG noted that there was widespread support for the Draft Ministerial Declaration on Trade and Food Security and almost a convergence on it. "We heard delegation after delegation take the floor and dust off compromises, acknowledging that they had not received everything they hoped for, but recognizing that the tasks on the table represented a positive advance for their national interests and for the wider membership," added the DG.
All delegations made suggestions at the dedicated thematic sessions, and expressed their confidence in reaching the final agreement. Timur Suleimenov, First Deputy Chief of Staff of the President of Kazakhstan and MC12 Chair, said that listening to members over the past two days reaffirmed his belief that "credible MC12 outcomes are within our reach." Mr Suleimenov closed the meeting with a call to members to bear in mind that this is "crunch time", and to countries (regions) to unit and take action for all people.
2.Briefing on COVID-19 Pandemic(Issue No.196)
According to WHO statistics, calculated numbers of confirmed COVID-19 cases and deaths reached 533,816,957 and 6,309,633 by June 14, 2022. The US, Russia, Brazil, France and Italy were the five countries (regions) with the highest number of new confirmed cases in the past seven days. The US, Brazil, Russia, Italy and France were the five countries (regions) with the highest number of new deaths in the past seven days.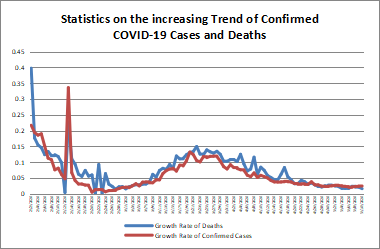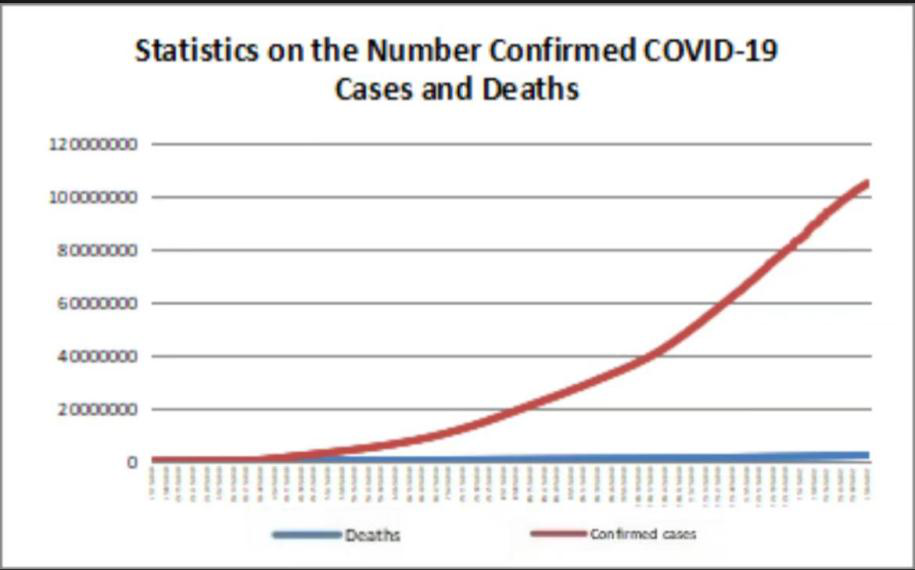 The Global Alliance for Vaccines and Immunization (Gavi) recently released an article that provides a detailed interpretation of the vaccination of children under five against the COVID-19, and responded to the concerns and questions commonly raised by parents. Statistics from Our World in Data, an online research site of the University of Oxford, presented that 11,943,325,420 doses had been administered globally by June 13, 2022. On June 8, 2022, GAVI published an article, combining with the latest reported results from Pfizer and Moderna, to clarify questions about the safety, importance, and future outlook of the COVID-19 vaccines for children under five. In terms of the safety of the COVID-19 vaccine in children under five, GAVI cites results released by Pfizer and findings from Modena's KidCOVE study that the current vaccine did not pose a significant health risk to children under five, and that Pfizer believes that the vaccine was well tolerated in this age group, with a safety profile similar to the placebo. In terms of the importance of vaccination for children under five, GAVI believes that children generally have milder symptoms and significantly lower mortality rates after COVID-19 infection compared to adults. However, children with COVID-19 can occasionally present with severe illness up to six to eight weeks afterwards - the rare complication referred to as "multi-system inflammatory syndrome". The condition is associated with myocarditis, vasculopathy, and can also be linked to hepatitis. It is still necessary to promote the vaccination among children under five. In terms of the future outlook, GAVI noted that according to its data, COVID-19 vaccination rates of children are fairly low in many countries, and there's a reluctance to have children vaccinated. It's important we understand and address the source of this reluctance. Possible reasons may include concerns around the vaccine, or the perception that children are not severely affected by COVID-19. However, parents should still be aware that vaccination has great positive significance for children (even infants only 6 months old) in response to the pandemic and also has a certain contribution to COVID-19 prevention and control in society. At the same time, we also cannot ignore the potential risks of the vaccine. As the vaccination population grows, more reliable analytical data will provide a more accurate picture of the potential risk of COVID-19 vaccination in children under five.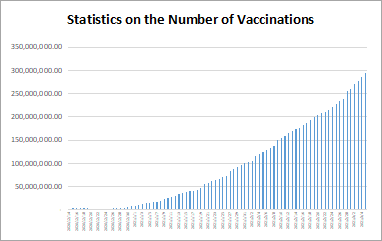 https://ourworldindata.org/covid-vaccinations

In terms of the restrictions taken by countries (regions), there are different levels of measures adopted against COVID-19. Some countries (regions) are gradually relaxing their previous pandemic restriction measures to different levels, and some countries (regions) intensified or extended their restriction measures. In the Americas, according to the Wall Street Journal on June 14, a US Food and Drug Administration (FDA) advisory panel held a meeting to consider to recommend the approval of Moderna's COVID-19 vaccine for children and adolescents between the ages of 6 and 17 to give them more options and roll out the vaccine. The government of Canada recently announced that starting June 11, random COVID-19 testing at airports will be suspended for travellers who have been fully vaccinated after entry; for foreign passengers who have not been vaccinated, they will still be required to undergo testing when entering Canada. In Europe, negotiators from the European Parliament and EU member states have reached an agreement to extend the EU digital COVID Certificate scheme for another year, from June 30 2022 to June 30 2023, to ensure that EU citizens have the right to move freely in the event of a new mutant strain or a new outbreak. German COVID-19 Expert Council foresees rising COVID-19 infection figures for this Autumn and Winter, and thus has recommended that Germany creates a legal basis so as to enable prompt response in case of a sudden outbreak, and protect its health care system and key infrastructure. In Asia, Japanese Prime Minister Kishida announced at the International Conference "Future of Asia" that starting June 10, Japan will resume receiving foreign tourists and suspend border pandemic control measures. Moreover, for tourists from 98 countries and regions including China and the US, regardless of whether they are vaccinated against COVID-19, they do not need to undergo nucleic acid testing and quarantine measures upon entry. According to Yonhap News Agency, Son Young-rae, head of the social strategy team of the Central Emergency Response Department of South Korea, said on the 13th that the government is currently discussing whether to lift the compulsory isolation obligation of COVID-19 patients in combination with expert opinions, and will also discuss institutional and cultural improvements to address the many issues that arise. The Ministry of Public Health of Thailand recently announced that due to the cooperation of various departments and industries, especially the public, the COVID-19 pandemic in Thailand is coming to an end. Meanwhile, the director of Thailand's Office of Health Technology claimed that the ministry was preparing to declare Covid-19 an endemic infectious disease.