The ICDPASO Secretary-General Attended the 1st Case Forum on China-Singapore International Commercial Cases
Time:2021/11/03 BJT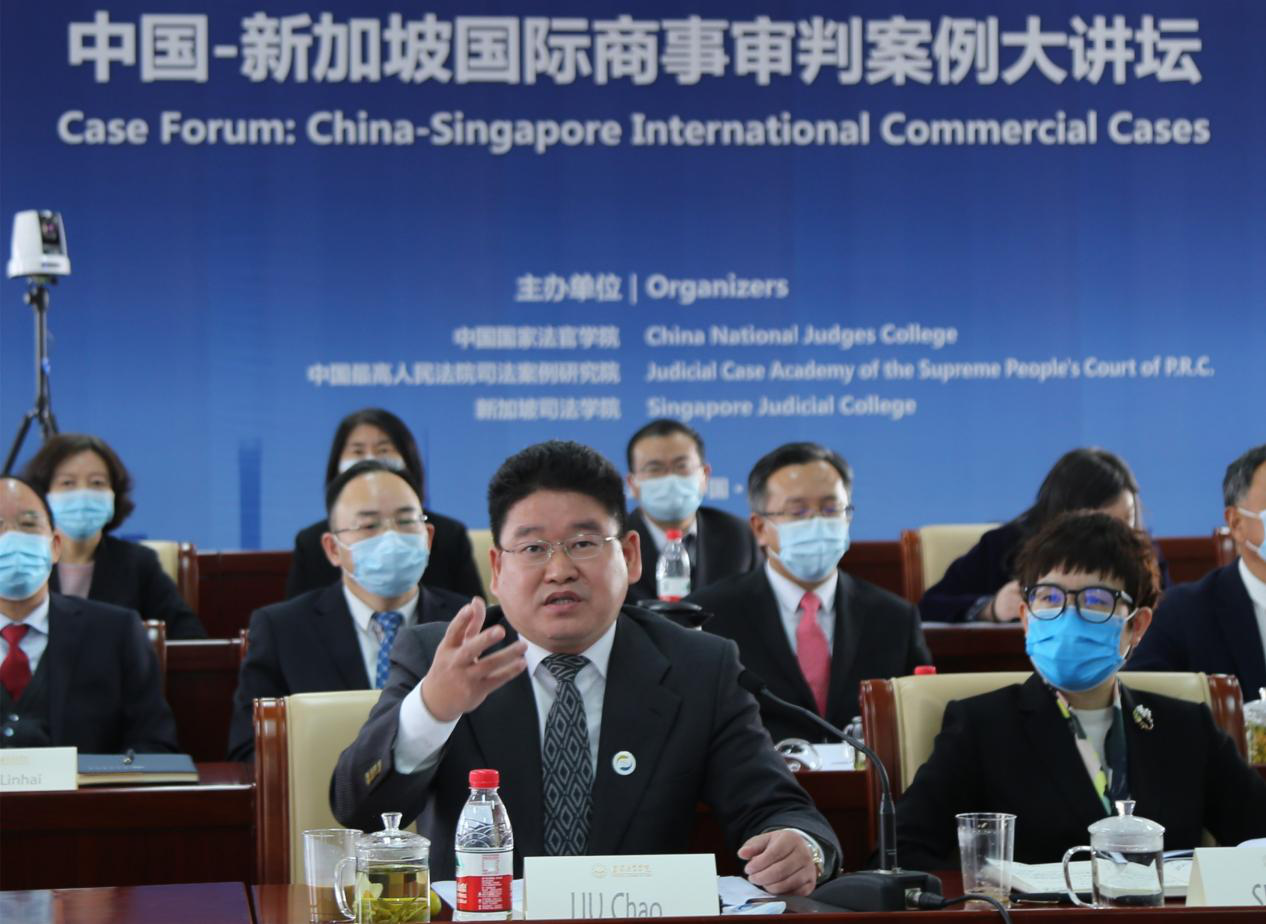 On November 1, the 1st Case Forum on China-Singapore International Commercial Cases was held in China National Judges College. Justice TAO Kaiyuan, Vice-president of the Supreme People's Court (SPC) of P.R.C., Justice LIU Guixiang, Standing Member of the Adjudication Committee of the SPC of P.R.C., Justice Andrew Phang Boon Leong, Justice Steven Chong, Justice Ang Cheng Hock of the Supreme Court of Singapore attended the forum and addressed speeches.

LIU Chao, Secretary-General of International Commercial Dispute Prevention and Settlement Organization (ICDPASO), Director General of Department of Legal Affairs of China Council for the Promotion of International Trade, attended the forum and delivered a speech. He commented on the cases and stated that international commercial trials should pay more attention to the principle of good faith, and use typical cases to serve as a demonstration and warning to prevent commercial disputes, protect the legitimate rights and interests of the parties, and maintain international economic order.

The case forum was jointly hosted by China National Judge College, Judicial Case Academy of the SPC of P.R.C. and Singapore Judicial College. More than 60 participants from Singapore's Judicial community and academia including the Supreme Court and the Judicial College of Singapore attended the seminar. Senior Judges of the SPC of P.R.C., experts and scholars from the Secretariat of ICDPASO, Peking University, Minzu University of China, University of International Business and Economics and China Foreign Affairs University participated the seminar. Judges of the commercial division of high people's courts of P.R.C. and relevant staff participated in the seminar online.